Event posted by

Nadine Moreby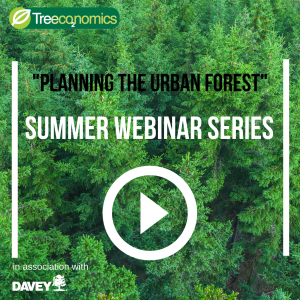 A series of free webinars designed to simplify the process of planning your urban forest.
Are you involved in the design of your town or city's green infrastructure?
Are you looking for nature-based solutions to urban challenges?
Are you looking for inspiration on how to involve your local communities?
Join us!
13 August at 2pm - "Trees, People and Technology"
Exploring i-Tree as a catalyst for community engagement.  Learn how communities and technology can come together to ensure that trees continue to be the first line of defence against climate change.