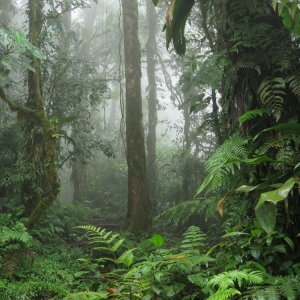 The UN Environment Programme (UNEP) and the UN Human Rights Office have signed a new co-operation agreement to prioritise their efforts to promote and protect environmental and human rights.
The heads of the two UN bodies agreed that although more than 150 countries have recognised the human right to a healthy environment in their constitutions, national laws and jurisprudence, or through regional agreements, significantly more work is needed to inform policy-makers, justice institutions and the public on the various ways they can take action to uphold this right.
The partnership will encourage greater acceptance by leaders and governments of the human right to a healthy environment. It will seek to increase support of national governments to promote human rights-based policies, particularly in terms of sustainable management of natural resources, development planning, and action to combat climate change.
"A healthy environment is vital to fulfilling our aspiration to ensure people everywhere live a life of dignity", said UNEP Executive Director, Inger Andersen.
UN High Commissioner for Human Rights, Michelle Bachelet, said: "Our planet is being recklessly destroyed, and we urgently need stronger global partnerships to take action to save it...We call on leaders and governments to recognise that climate change and environmental degradation severely undermine the human rights of their people, particularly those in vulnerable situations – including the generations of tomorrow."
The two organisations will also work more closely to monitor threats against environmental rights defenders. More than three defenders were killed across the world every week in 2018, according to the latest report by Global Witness. The latest death toll highlights the ongoing dangers facing those who are defending their environmental and human rights in the mining, logging, and farming sectors as well as other extractive industries.