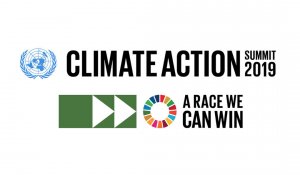 Monday, 23 September 2019 - 0:00
The United Nations Secretary-General António Guterres is convening the 2019 Climate Action Summit to raise the global level of ambition to meet the goals of the Paris Agreement and to galvanize action that can limit climate change. 
The Summit will serve as a public platform for Member States, as well as finance, business, civil society and local leaders from public and private sectors. 
The Summit will bring together governments, the private sector, civil society, local authorities and other international organizations to develop ambitious solutions in six areas, one of which is nature-based solutions. 
A  coalition a will assemble a nature-based solutions proposition to world leaders. The proposition has invited organisations to submit innovative initiatives or best practice which could enhance the proposition.
You can now view contributions to the Nature Based Solutions work stream.