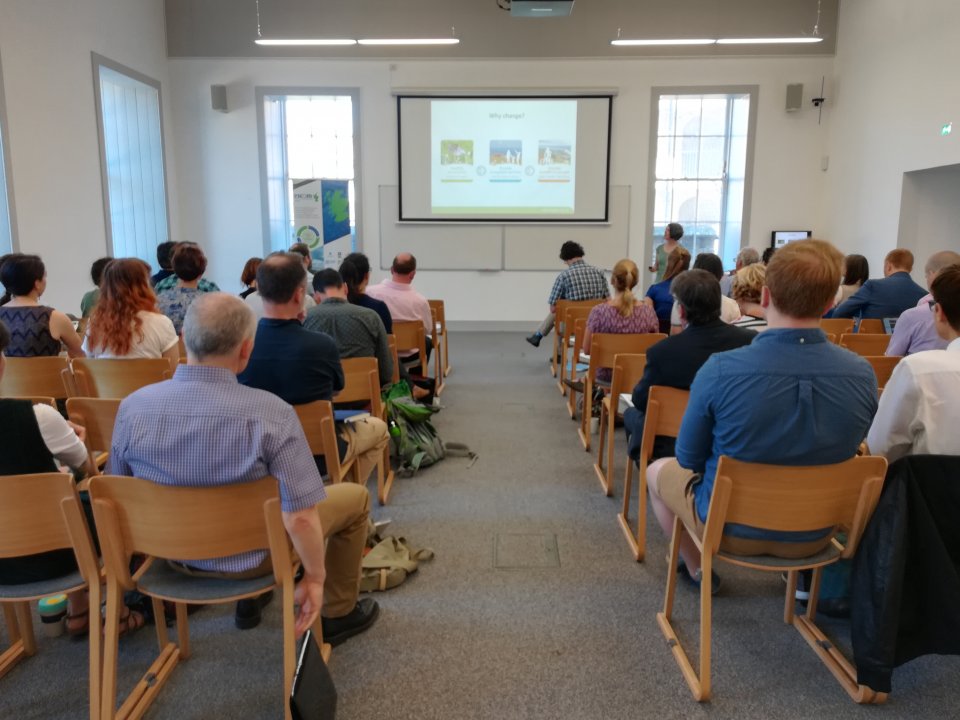 Date and time:
28th June
10.00-16.00
Location:
Edinburgh Centre for Carbon Innovation
High School Yards
In its fourth year, ESCom Scotland continues to develop as a community of practice comprised of individuals from science, policy and practice working on sustainable ecosystem management.
Our annual (free) conference focused on using the concept of ecosystem services in practice. Key notes  presented recent work by SEPA and Forest Carbon Ltd using the ecosystem services framework to support sustainable ecosystem management, and was followed by presentations and interactive workshops by community members.
Keynote Nicola Melville (SEPA): How ecosystem services support One World Prosperity
SEPA is increasingly focused on the decisions that businesses, local authorities, land managers and investors make and how information on natural capital and ecosystem services can help inform their decisions. Nicola will introduce SEPA's One World Prosperity strategy, and explain how SEPA is building new partnerships to achieve change.
Keynote James Hepburne Scott (Forest Carbon Ltd): Planting woodlands for carbon and ecosystem services
Forest Carbon Ltd enables the creation of new woodlands for organisations wanting to mitigate the impact of their greenhouse gas emissions and make a contribution to wider environmental benefit. James will describe the company's journey over the last 12 years from an initial tree perspective to considering more explicitly a wider suite of ecosystem services.
Please find a compliation of all the conference presentations here