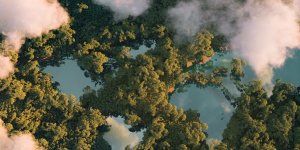 Tuesday, 23 November 2021 -

14:30

to

16:00 (Europe/Brussels)
EU Missions are a new way to bring concrete solutions to some of our greatest challenges. They have ambitious goals and will deliver concrete results by 2030.
They will deliver impact by putting research and innovation into a new role, combined with new forms of governance and collaboration, as well as by engaging citizens.
Join an information session on the Mission Adaptation to Climate Change. The information session will allow participants to get an overview of the mechanics of the Mission, its funding opportunities and timeline.
The tentative agenda is the following:
Clara de la Torre, Mission Manager: the Mission Adaptation to Climate Change
John Bell, Deputy Mission Manager: the five EU Missions
Connie Hedegaard, Chair of the Mission Board (tbc): the policy perspective behind the Mission
Johannes Klumpers, Mission Leader: the mechanics of the Mission
Irene Bonvissuto, Mission Secretariat: the funding opportunities
Dirk Beckers : the role of the agency CINEA
A Q&As session will be organized via SLIDO (#MissionClimate) to allow participants to ask questions during the information session.