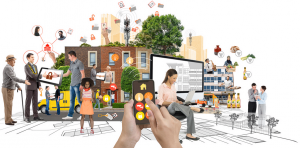 Tuesday, 5 May 2020 - 0:00

to

Wednesday, 6 May 2020 - 0:00 (Europe/Brussels)
The JPI Urban Europe organised AGORA Virtual Dialogue will offer a forum to discuss and co-design key elements for JPI Urban Europe's long-term programme on urban transformation. This entails the discussion of the most pressing dilemmas and integrated development issues in the priority areas of Urban Energy Transitions, Circular Economies and Sustainable Urban Mobility.
 The AGORA Dialogue aims to design a programme for research, innovation and action based on concrete "real"-life contexts and situations. 
Please view the full invite and register before  17 April 2020.