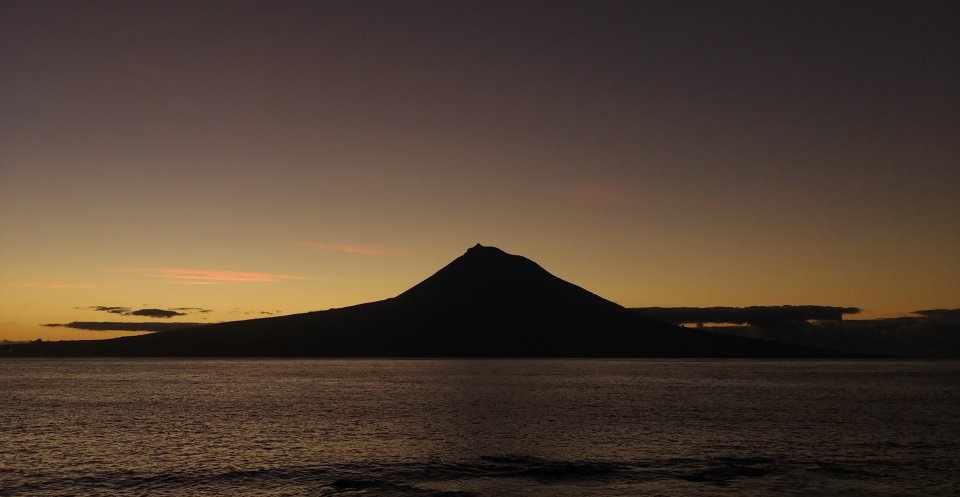 Area characterisation:
The Case Study centres on the richly biodiverse Faial-Pico Channel, a 240km² Marine Protected Area (MPA) in the Azores, Portugal, an EU Outermost Region. Despite increasing international, Azorean, and local protection for the area, biodiversity in the MPA continues to be lost. Numerous human activities at place in the Channel are placing pressure on the ecosystem, especially fishing and swiftly increasing tourist numbers. Fishers and tourism operators (including diving operators), value the biodiversity hotspots within the Channel, but have different objectives for how they should be managed. Managing the Channel is complicated by multi-level and overlapping responsibilities, with policy development and enforcement split across the local-level Nature Park of Faial and Nature Park of Pico, and the Azores-level Regional Directorate for Sea Affairs, who must consider local, Azorean, Portuguese, and EU policy targets. Additionally, as evidenced by the policy process that resulted in the 2016 increase in fishing regulations in the channel (Ordinance no. 53/2016), stakeholders such as recreational fishers and tourism operators are not well integrated into policy development. What is more, there is no formal MPA management plan for the Channel that clearly establishes targets, roles, timelines, monitoring, and enforcement.
Objective:
The AQUACROSSCase Study will investigate how scientific and stakeholder knowledge can be utilised effectively to inform a participatory process as part of an ecosystem-based management approach to MPAs, to develop new and alternative management approaches for improved protection of biodiversity.
Actions:
The Case Study is working closely with local stakeholders. On the basis of a detailed stakeholder assessment to identify all key actors (including institutions, organisations, and individuals) that are relevant for MPA ecosystem-based management measures , a series of stakeholder interviews (by phone) have been conducted to understand the current policy and management approach, use of information, and identify relevant ecological and socio-economic data on the Faial-Pico Channel MPA, including data on habitat quality, ecosystem services and associated economic costs and benefits (e.g. tradeoffs between beneficiaries). To provide stakeholders with insights into how the future delivery of ecosystem services might change under alternative management approaches and how this may impact local communities, different potential future scenarios based on existing research will be co-developed and validated with stakeholders. These scenarios will consider different management options and the impacts these have on socio-economic and ecological outcomes, with a particular focus on ecosystem services – and the inevitable tradeoffs between differing beneficiaries.
Potential impacts/benefits:
Stakeholders have proposed two main solutions to protect Faial-Pico Channel biodiversity and the sustainability of ecosystem services, whilst at the same time balancing the potentially competing demands of the tourism and fishing sectors. Both suggestions focus on the governance of the Channel. The first proposal is the establishment of a stakeholder working group to manage and monitor the MPA, with representation from all stakeholders. Stakeholders have also suggested developing a formal Faial-Pico Channel MPA management plan. These solutions will address key issues of compliance, monitoring, incorporating stakeholder views, and integrating scientific and stakeholder knowledge into decision making. They also reflect stakeholders' recognition of shared reliance on the long-term sustainability of the local ecosystem, their interdependence, and their desire to cooperate to solve these solutions together. Changes in spatial fishing restrictions within the Faial-Pico Channel may also be considered, such as increased spatial restrictions.
Transferability of the result:
This project is a Case Study under the Horizon 2020 project AQUACROSS, which builds on work undertaken in the previous pillars to develop concepts, practices and tools for better implementation of Ecosystem Based Management. This includes identifying and understanding the linkages between aquatic ecosystems and human well-being and identifying innovative management responses for aquatic ecosystems.
Lessons learned:
As part of the Horizon 2020 AQUACROSS project, this Case Study seeks to advance the application of Ecosystem Based Management for aquatic ecosystems. AQUACROSS aims to develop and test an assessment framework, which considers the full array of interactions, including human activities, within aquatic ecosystems.