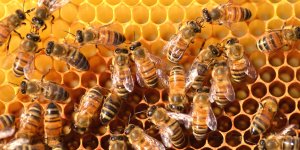 Thursday, 24 September 2020 - 0:00
The virtual conference "Nature-Based Solutions: Unlocking Urban Potential" will draw on four years of research and practice undertaken through the NATURVATION project to explore how the urban potential of nature-based solutions can be unlocked.
With a mixture of keynote talks, panel discussions and interactive sessions, participants will share ideas, expertise and practical experience to generate new insights into how urban nature-based solutions can deliver both local and global sustainability.
The programme will include discussions on how cities can play a role in meeting global goals for biodiversity and climate change, the ways in which nature-based solutions can address urban sustainability challenges, how new governance approaches and business models can help to deliver nature-based solutions on the ground, the importance of addressing issues of social inclusion and environmental justice, as well as emerging pathways for mainstreaming nature-based solutions.
Interactive sessions will allow participants to experience the new tools and approaches developed by the NATURVATION team, partners and collaborators. The conference will close by identifying the crucial areas where more action is needed and the next steps we can take together.