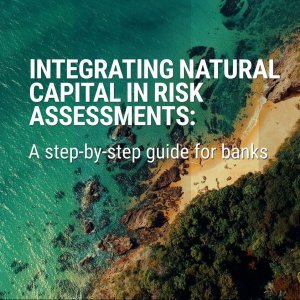 A new step-by-step guide from Natural Capital Finance Alliance will help financial institutions conduct a rapid natural capital risk assessment. The guide has already been piloted by five banks, including First Rand in South Africa who said it "enabled us to look at our portfolio in a new way".
The guide aims to fully unlock the power of the ENCORE tool and helps global banks to better understand how the pollution of oceans or destruction of forests, for example, may affect their financial future. 
The guide has two core elements:
Rapid Natural Capital Risk Assessment, which allows an institution to quickly identify the areas of highest natural capital risk.
Sector/Asset Analysis, which uses data on drivers of environmental change and the state of natural capital assets to assess the likelihood of disruption of relevant ecosystem services. This could help financial institutions in their climate scenario analyses, as recommended by the Task Force on Climate-related Financial Disclosures.